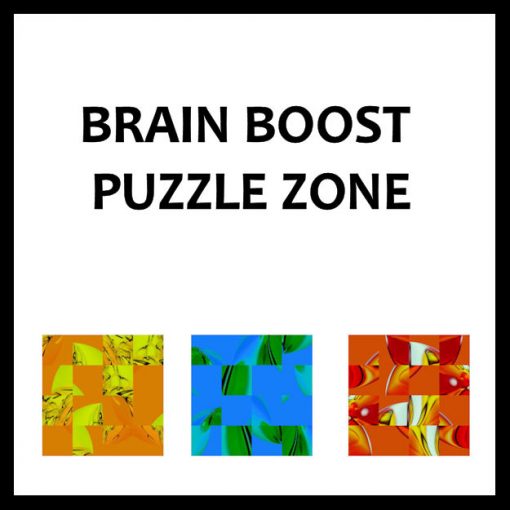 BRAIN BOOST PUZZLE ZONE
Welcome to the BRAIN BOOST PUZZLE ZONE and Step 1 of a 7 step programe of puzzles and games designed to relax and inspire. Take advantage of this Special Introductory Offer.
The stimulating effect of color and specially created abstract shapes, help to train your brain, giving you all the advantages of heightened observation skills.
Raise your Self-Awareness with Quick Access Methods that save both time and energy.
Take time to enjoy and explore the colors and shapes or challenge yourself and others to a speed test. The puzzles are more of a challenge than they look at first glance!